Heptapolis - Building complexes of ZOSTIRA
Analysis of the functionality of the building complexes
Described in detail in the Video
THE MUSEUMS OF THE "ZOSTIRA"
Eight magnificent building complexes of ZOSTIRA will house exhibits referring to the historical journey of Man to conquer the Knowledge of Earth, Air, Sea, Space and Commerce. In more detail the Museums will include the following special categories, in their Greek and international names: Wax museums, Antique Cars, Cosmos Center, Minerals and Herbs, Aviation, Navigation, Coins and Money, Space History.
1. WAX MUSEUMS
Museum presenting waxworks of the greatest personalities in Letters, Arts, and Science in world history (Inventors – Scientists – Intellectuals).
2. ANTIQUE CARS
Museum of old-time cars with a showroom, documentaries on the history of the car. Meeting centre for leading Formula drivers and car enthusiasts. Recreation rooms – Coffee shops – Refreshment rooms.
3. KOSMOS CENTER
Museum presenting the history of Science in Space. Authentic or representational models of space vehicles. Simulation of man's visit to the Moon and his future travels to other planets.
4. MINERALS & BOTANICALS
Special museum with electronic presentation and explanation of the existence and benefits for man of minerals and herbs.
5. AVIATION
The evolution of airplanes and the history of aeronautics with authentic flying vehicles or dummies.
6. NAVIGATION
The evolution of shipbuilding and navigation in the countries of the world with authentic ships or replicas.
7. COINS & MONEY
The evolution of currencies and money, classified by country and by era. The historical development of human exchange from prehistoric times to the present day.
8. SPACE HISTORY
Museum of analysis, photographic and electronic representations chronicling man's efforts to conquer space from ancient times to the present day.
CENTRES FOR THE ARTS AND SCIENCES OF SPACE
1. EUROPEAN UNION PALACE
A grand building, after the entrance to ZOSTIRA, which will house all the services of the Member States of the European Union, in the common pursuit of human rights, scientific and academic exchanges and the policies pursued by European citizens in Literature, Arts, Sciences and the Ecosystem.
Architectural plans of the European Union Palace
2. OLYMPOS – CENTER OF CLASSICAL EDUCATION
A special training centre with Seminars, Conferences and Round Table Discussions on the basic principles, codes and laws by which the individual develops the qualitative level of his character, his morals, his moral life, his political and cultural identity, following the model of the Complete Human Being.
Architectural plans of the Center of Classical Education
3. CENTER of WORLD PHILOSOPHY
The greatest philosophers of Europe, America, Asia, Egypt, Arab countries and, in general, of all the countries of the world that have created their own "Schools of Thought" will be taught in special seminars to the visitors of ZOSTIRA.
4. CENTER OF CLASSICAL PHILOSOPHY
A special building complex with audiovisual seminar and lecture rooms, featuring the works of the Ancient Schools and Philosophers. Pre-Socratic Philosophers – Hylozoistic – Pythagoreans – Eleans – Sophists – Sceptics – Socratic Schools. Stoic Philosophy – Epicureans – Neoplatonic Schools.
5. CENTER OF THE HISTORY OF SCIENCE
A building complex in the halls of which special seminars will be taught, by discipline, on the evolutionary history of all branches of science, as they were formed in the peoples and countries of the Western and Eastern hemisphere from ancient times to the present day.
6. METROPOLITAN GLOBUS
World Congress Centre 5,000 seats – 3,000 seats – 1,500 seats – 500 seats. Administrative services – Offices – Space for communication and international relations.
7. OLYMPIAN THEATER
Open-air theatre, calimarmaric-type, classical standards. Venue for summer conferences, concerts and musical events – Theatre performances.
8. ARISTOPHANEION THEATRE
Indoor theatre, calimarmaro, classical standards. Presentation of Classical Tragedies, Musical Events, Spiritual Gatherings, Concerts – Concerts.
9. FINE ARTS CENTER CENTRE
In this building complex there will be free workshops for the study of sculpture – painting – engraving – woodworking – architecture – urban planning – decoration – stenography – electronic modeling, etc.
10. GYM Special Centers of ZOSTIRA
11. MEDICAL APPLICATIONS CENTER
12. CENTER OF EXPERIMENTAL APPLICATIONS
13. CENTER OF ELECTRONIC APPLICATIONS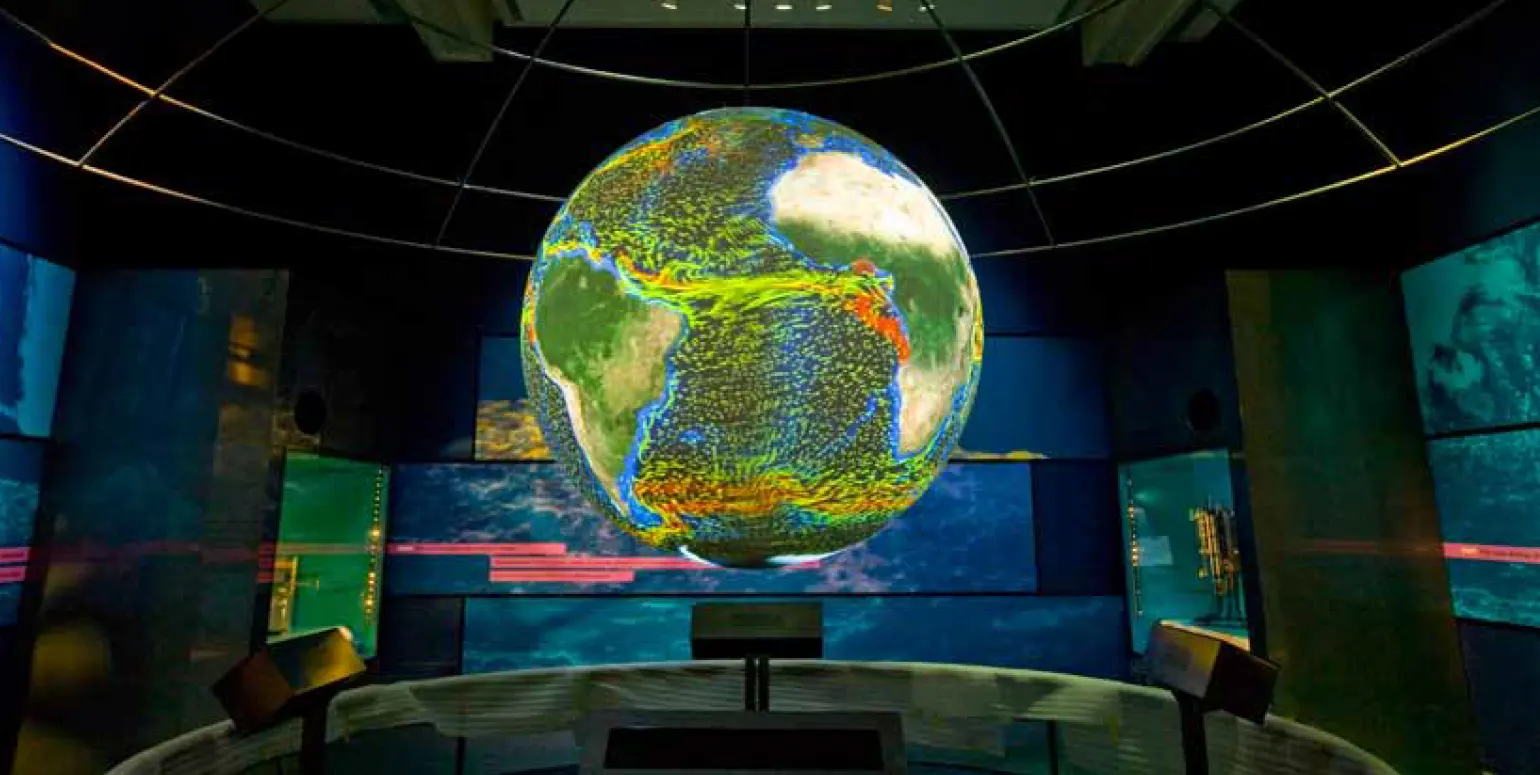 SHOPPING CENTERS OF THE ZOSTIRA
1. UNIVERSAL PLAZA
Universal Shopping Center with Shops selling items from every country in the world. FOODS OF THE WORLD restaurants with special cuisines from all over the world can be found at the underground levels.
2. TECHNOLOGY WORLD CENTER
Museum of the History of Technology-Marketing centre for technological applications and sale of goods. Film screening rooms-Seminars, lecture and trading rooms.
3. BOOKS OF THE WORLD
Building complex divided by state into branches selling books, Audio Books magazines, CDs, DVDs, special collections, CAFÉ, INTERNET, COFFEE BAR, Refreshment Rooms, Meeting Rooms, Educational documentary screening rooms etc.
4. SPACE CENTER
Hollow screening rooms for educational documentaries about Man, Nature and Space. Specially constructed space in which the visitor enters a cosmic vehicle and travels through the Solar System and the Galaxies. Space Science Lecture Rooms – Round Table Meeting Rooms.
Space Center architectural plans
5. BANKS CENTER
A group of Banks, each of which has automatic electronic banks, throughout the entire area of ZOSTIRA. Special museum "CURRENCIES OF THE WORLD" with the history of money and human transactions on the planet.
6. INTERNET CENTER
Center for research and oversight of the operation of the World Wide Web. Control of cybercrime – Information and archive centre.
Center of Political, Economic, Social, Commercial and Artistic Life.
1. UNIVERSAL ART STUDIOS
Cinema filming set – Sound and Image Production Workshops – Studios for electronic production of cartoons – 3D Animation. School of Dramatic Art – Film and Television.
2. FESTIVAL PALLAS
a) FESTIVAL – FORUM: Venue for Film – TV Festivals – International commercial audiovisual Forums – Film and documentary screening and awards halls – Reception halls for producers and stars of international cinema.
b) EMPORIUM: Venue for Commercial Markets of Fashion – Jewellery – Technological goods, DVD-CD sales, Electronic games – Children's goods.
3. OLYMPOS TV-RADIO
Digital Television and Radio station that will broadcast in Greece and the world, programs related to the Spiritual, Scientific and Artistic activities and developments of "HEPTAPOLIS".
4. THEATRE OF ART
Small theatre for the presentation of works by new artists.
5. ART CINEMA
Cinema room for the presentation of works by young artists.
6. ART GALLERY'S
Special rooms for the presentation of works by new Painters, Sculptors, Writers-Poets-Musicians etc.
7. CAFFE OF IDEAS
An artistic café where politicians, writers, directors, actors, poets, etc. meet to exchange and record new ideas and projects.
8. SYMPOSIUM
Special restaurant with dishes of Ancient Greek Standards (quidonomeli-pitiron etc.) and drinks of the Classical period.
9. BOOKSTORES
A group of shops selling philosophy, art and science books.
10. TOURIST STORES
A group of shops selling tourist goods.
11. KIDS STORES
Group of shops selling children's goods.